About Us
We are a group of
Agile thinkers
that challenge each other to unlock
our own and our clients'
infinite potential.

1Nebula was founded in 1997. Since then we have grown globally and secured offices in South Africa, the United Kingdom, the United States of America, and the Netherlands. As a Microsoft Gold Partner, we are highly focused on SaaS solutions available through the Azure marketplace as well as technology expense management and app modernization. Our primary industries include technology retailers, energy, professional services, and finance.

1Nebula Company Facts

104 Nebulites
and Growing

25 Years
of Technology Innovation

9 Years
Microsoft Gold Partner

Annual
Company Health Day

Monthly
Community Initiatives

26 Blue Chip Clients
in a Wide Range of Industries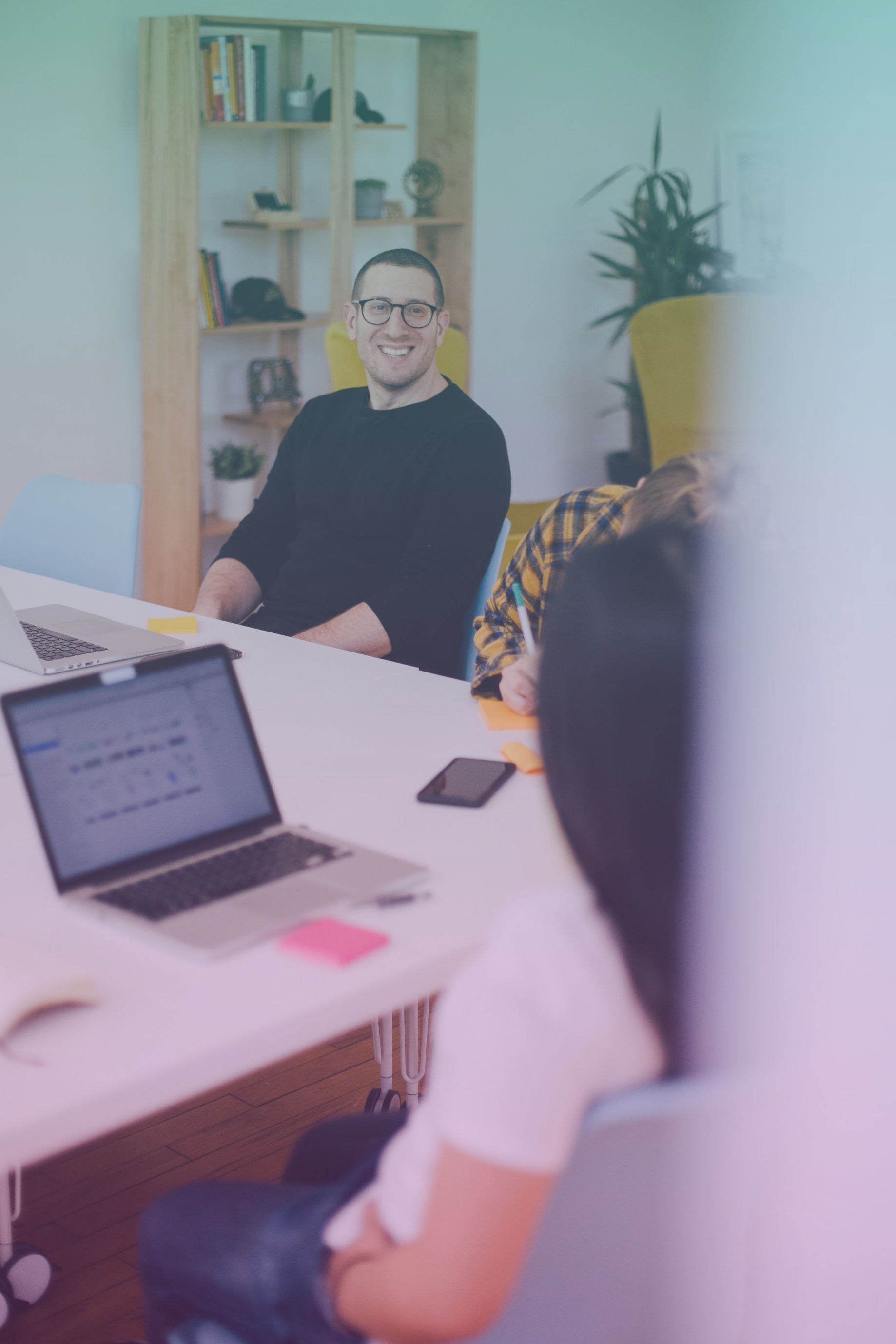 To us, a Smarter Way is about accelerating human possibilities.
A Smarter Way to Unlock Infinite Human Potential
We are leaders in building innovative technology solutions that accelerate digital transformation to unlock human potential.
We believe that transformation is reached through the consistent process of experimentation and innovation. Our clients have the leading edge in a technology-driven world, because being smarter is transforming before you need to. At Nebula we call this way of thinking Agile Logic.


We are not smarter alone
Our people share an Agile Logic mindset of continuous growth, to build the best software that allow you to achieve above and beyond.
We believe that only the Smart will survive in an ever shifting, technology driven word.


This philosophy begins in our workplace.
It is how we think, how we innovate and how we solve critical problems. It is how we innovate smarter to accelerate digital transformation.
We value human connection and trust, to foster unity and collaboration. We challenge each other and transform this into new innovations to expand our thinking. We are a collective of diverse-minded individuals that challenge each other to unlock our own and our client's infinite potential.
Our Company Culture
At 1Nebula we believe that you have a higher purpose, and we focus on your potential and how we can assist in your development. There is always a smarter way to learn, and we firmly believe the key to success lies in business ownership, teamwork, and results.

Our journey to where we are
2018
Launch of OneView® Cloud Expense Tracking
Nebula rolled out the Cloud Expense Tracking feature for OneView, coinciding with the company's 21st anniversary of technology innovation.
2017
Migration of OneView® to Azure
OneView was fully migrated to the Azure cloud platform. This was a major step towards leveraging cloud to enable greater innovation and transform the company.
2015
Microsoft Gold Certification
Microsoft awarded Nebula with Gold Partner status for OneView, one of the first platforms of this kind to achieve the award.


Launch of OneView®
Nebula's flagship cloud-based product, OneView, was launched in order to provide innovative solutions to a complex telecoms environment.
2013
Integrated Mobile Management Services
A first-of-its-kind service offering in SA, Integrated Mobile Management Services (IMMS), was released for both enterprises and service providers.
2010
Transition to Microsoft Development Stack
Nebula moved from using Open Source technology to using the Microsoft Development stack for all software development.
2003
Managed Services Clients
Nebula became a Managed Services provider for its first clients, Woolworths and The Foschini Group.
2000
First Software Development
Nebula's first software version of analytic tools was built using Open Source technology.
1997
Founded by Daniel Nel
Daniel Nel, an entrepreneur inspired by leading people, founded OneNebula to enable high performance telecoms for large enterprises.
Here's what our clients are saying
Nebula is very holistic in their approach. You need an ally in this business. And Nebula has been this ally to us.
We were flying blind and had to get a handle on things. Now, with Nebula's EMMS, we have real-time visibility on what is happening.
The greatest advantage that Nebula's Mobile Tool has given us as a company is the way we manage our mobile environment.
"We needed a way to show our senior leadership team that marketing was producing results, and that's hard when your metrics are scattered. This dashboard saved the day."